Want to lower your electric bill? Ask us about affordable solar energy for your home or business.
There are two things that have steadily increased the average household electric bill. One is related to how today's families live– we have a lot more electronics than previous generations had. The other is related to increases by the power companies. While you might have some control over the first, you have none over the latter. What you can do to reduce your electric bill or even eliminate it completely is investigate solar energy. Take control over your electric bill.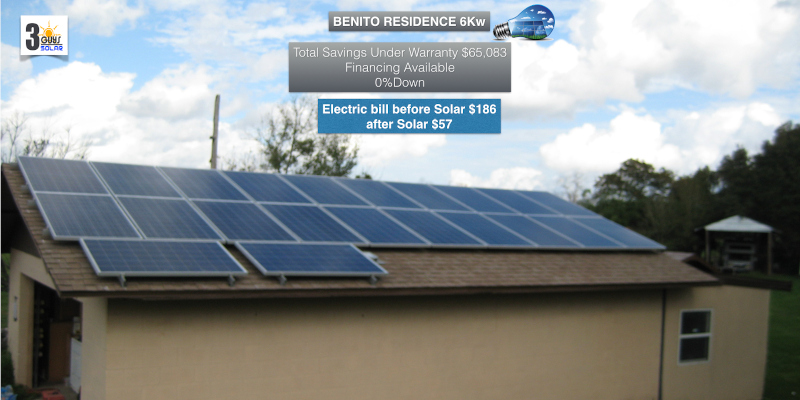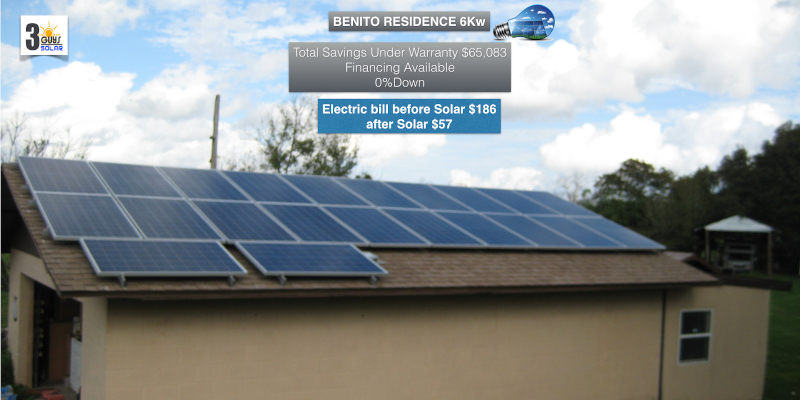 At 3 Guys Solar, LLC, we can help you end that nervous feeling when you open your electric bill. Whether your goal is just to reduce your electric bill or supply all your family's power needs with solar energy, we can design and install the system that will accomplish it.
If you have been holding out on moving forward with solar energy because you feared it was an investment that never paid for itself, you are in for a surprise. Solar energy has never been more affordable, and we can make it possible with convenient financing, including an option to pay zero down and nothing for 90 days. Instead of waiting decades for your energy savings to cover the cost, it takes just a few years now.
We work with some of the best solar energy manufacturers in the country to bring you high-efficiency solar panels and the other necessary components. We believe you'll love how long their warranties last, too! Combined with our expert installation and our service and maintenance services in the years ahead, we are confident you'll never regret making the investment into solar energy. We also install solar energy systems at commercial properties. Call us today with any questions you might have.

---
At 3 Guys Solar, LLC, we offer solar energy solutions for customers from Central Florida, including Orlando, Apopka, Kissimmee, Melbourne, and Brevard County.
Similar Services We Offer: