Commercial solar energy options help you save money while gaining valuable resources.
Commercial properties are different from residential properties in many different ways. Often larger and laid out differently, commercial properties can be more costly to heat, cool and power. While these two properties might differ in size and use, they do have the need for an effective and consistent source of power in common. Here at 3 Guys Solar, LLC, we want to help you gain effective power while also helping your commercial property save money. Commercial solar energy is a real possibility for many commercial properties in the Orlando, Florida area, and we look forward to assisting you.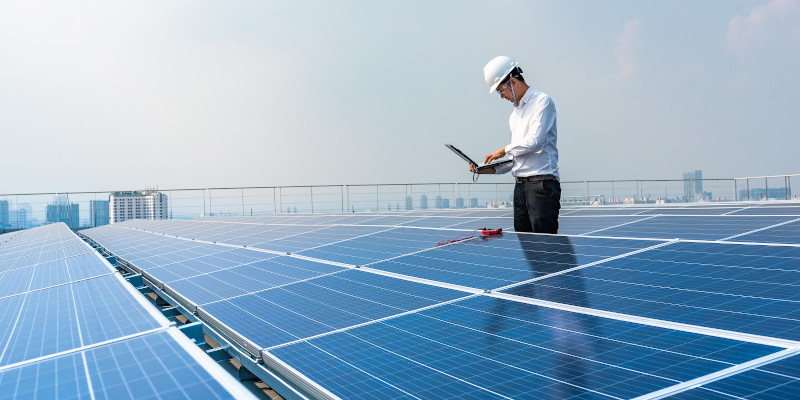 When you choose our commercial solar energy options, your company will be able to fully utilize the free energy given by the sun. Solar panels that are safely and securely affixed to your property can help you to understand your power habits and offset the energy that you use from the power grid, which can save you money. Not only does this make it easier to decrease your carbon footprint, but it can also be a wonderful way to re-invest savings into your business and show clients and customers your interest in the environment.
Commercial solar energy options are possible with our installation experts. We are able to install solar panels on a variety of commercial roofing systems, including tile and flat roof properties. We are licensed, bonded, insured and have an A+ rating from the BBB. If you would like to learn more about how you can help the planet, save money and also enjoy a positive experience through the use of solar panels, please contact our experts today.
---
At 3 Guys Solar, LLC, we offer commercial solar energy solutions for customers from Central Florida, including Orlando, Apopka, Kissimmee, Melbourne, and Brevard County.