Keep your solar panels in the best possible condition.
Solar panels offer a lot of advantages to residential and commercial properties, primarily when it comes to cost savings and protecting the environment. For instance, solar panels usually pay for themselves over time and can save people well over $1,000 each year on their energy bills, not to mention the tax incentives you may be able to enjoy from the federal government. What's more is that since solar energy is renewable energy, you don't have to rely so heavily on fossil fuels that harm the environment and whose prices continue to fluctuate. But you can't enjoy everything solar panels have to offer just by installing them; you also need solar service, and we are readily available to provide it at 3 Guys Solar, LLC.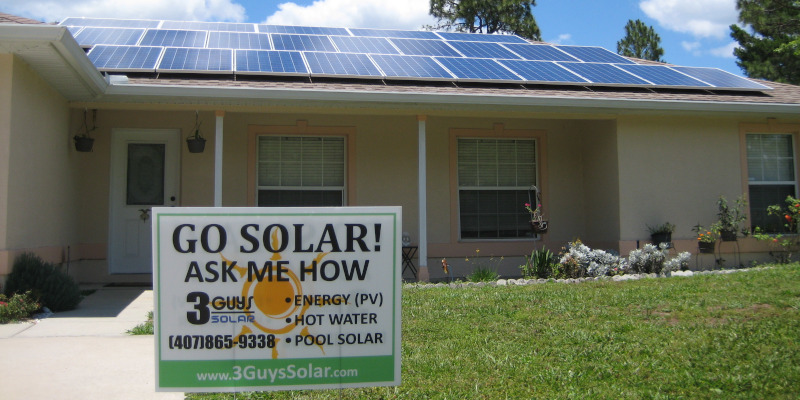 Solar panels may not have moving parts like many other systems but servicing them is still important for several reasons. One, it ensures that your panels remain functional. Fallen leaves, twigs, rocks, dirt, and other debris could damage your panels and render them ineffective, but when you call us for solar service, we'll make sure to remove any debris and take care of minor damages, if any. We can also clean your solar panels to remove dust and improve their ability to absorb sunlight. This will help them operate efficiently so you can enjoy more savings.
We have many years of experience in the solar industry, so you can rest assured that we will provide thorough solar service at your residential or commercial property in Orlando, Florida. Schedule service today or contact us if you have any questions for our team.
---
At 3 Guys Solar, LLC, we offer solar services for customers from Central Florida, including Orlando, Apopka, Kissimmee, Melbourne, and Brevard County.