Take advantage of the sunshine with a solar energy system that will save you money.
It would be a shame to live in sunny Melbourne, Florida and not take full advantage of the more than 230 days of sunshine this area enjoys. One way besides heading to the beach to do that is with solar energy. Imagine cutting your electric bill drastically while feeling good about lowering your carbon footprint!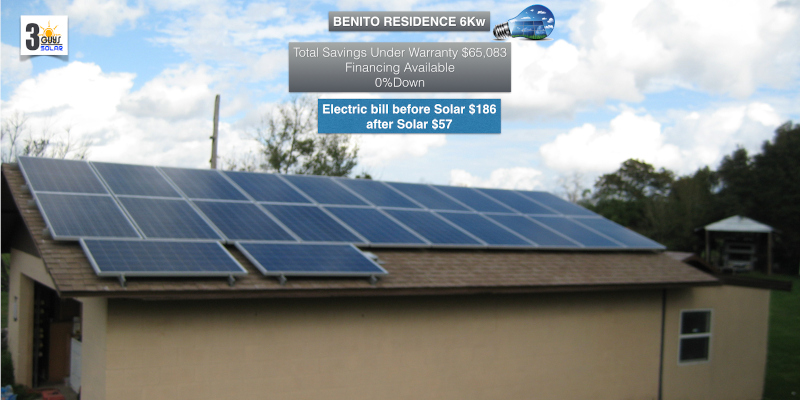 At 3 Guys Solar, LLC, we welcome the chance to show you what solar energy benefits there are for residential and commercial properties in the area. If you haven't looked into the installation of solar panels before because you felt it would take too long to see a return on your investment, you are in for a treat. It has never been more affordable, and you can recoup your investment in just a few years.
We also help make it easier to invest in solar energy with our convenient financing options. An example is our zero-down program with 90 days before your first payment. The federal tax credit is still in effect too! You get to enjoy your solar energy savings from day one! We have done all the homework to bring you the some of the best high-efficiency solar panels on the market today, and our team will install them perfectly to help you enjoy the most solar energy efficiency possible.
The best way to get started with solar energy is to reach out to us to conduct a free home energy audit and consultation. We will assess what your residential or commercial property can expect in terms of energy savings, and we'll go over the entire process and address your questions. Contact us today to get started!
---
At 3 Guys Solar, LLC, we offer solar energy solutions for customers from Central Florida, including Orlando, Apopka, Kissimmee, Melbourne, and Brevard County.
Similar Services We Offer: