Your home or business is in good hands with us in charge of your solar energy needs.
3 Guys Solar, LLC is the brainchild of co-owners Andy White and Claudio Brito. Each brings years of experience from their previous endeavors, and they personally oversee every solar energy project we do in the Orlando, Florida area. Our company is founded on integrity and honesty, which is lacking all too often in the solar energy industry. We set the bar high so that your satisfaction is assured whether you are looking to reduce your power bill or eliminate it completely. That includes operating a drug-free workplace; being fully licensed, bonded, and insured; and selecting only the most qualified, skilled, and friendly installers.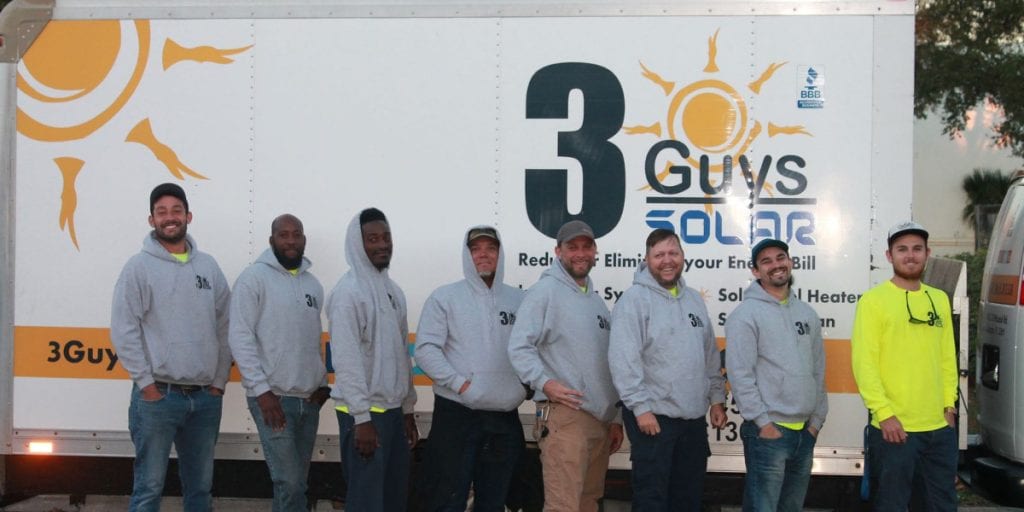 Andy White

CO-OWNER
Director of Operations
Andy holds the appropriate licenses for providing solar energy services, including being a Master Electrician (EC13002507) and Certified Solar Contractor (CVC57007). On top of that, he holds the "gold standard" of all certifications from The North American Board of Certified Energy Practitioners (NABCEP). You would be hard-pressed to find a more experienced solar contractor in the state than the more than 20 years of experience in solar and electrical that Andy brings to the table. It is his job to lead our installation team and make certain that every aspect of your solar energy project goes as planned, including permitting, installation, and final inspection.
Claudio Brito

CO-OWNER
Director of Sales
Claudio brings more than 30 years of experience in customer service and sales, having held senior positions in multi-million-dollar companies in both Brazil and here in the United States. It is thanks to him that we are able to offer amazing financing options to our customers, including an option for zero down and 90 days to pay. He manages our sales and marketing team and works tirelessly to be sure that every appointment it honored and that our customers receive nothing but the best experience from start to finish.