For over 8 years, we've made a name for ourselves in the solar market.
There are tons of solar companies in the Orlando, Florida area thanks to the abundant sunshine we get throughout the year. And it's probably no surprise that not all solar contractors provide the same level of service, workmanship, or even equipment. This is a bummer since installing solar panels on your home is a big investment (albeit one that definitely pays off) and the last thing you want to deal with is ridiculously long wait times, subpar equipment, or construction crews who don't really care about your home.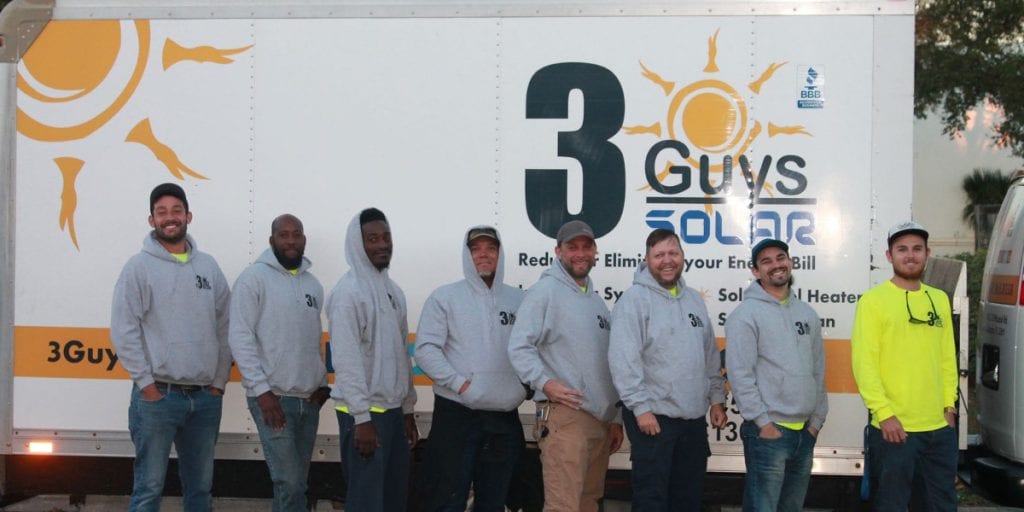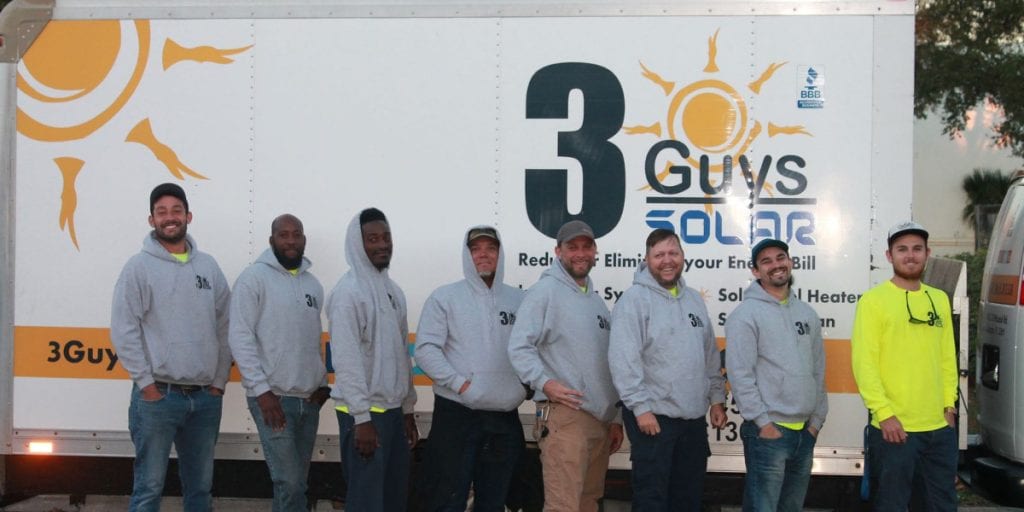 Unfortunately, this is the norm in our industry. With so many competitors, we've found that many are just marketing companies looking for leads, some are just subcontracted installers, and tons just sell you solar and try to find a contactor to install the equipment. This can lead to missteps, lack of communication, and significant wait times between purchasing solar and getting your panels up and running.
So how do you find a solar contractor who oversees the entire process and doesn't skimp out on certain parts? It's easy – you hire us at 3 Guys Solar, LLC. We're the fastest growing, independently owned solar system and installation company in the region. As a premium solar panel dealer and installer, we provide a complete solar power solution for residential and commercial properties.
Choose us and you'll get a company that oversees your entire project from start to finish, is locally owned and operated, and only employs responsible, hardworking team members. We install within 60 days of contracting, offering quality installation done by crews who don't leave messes behind. Our prices are also secured – we never allow our sales reps to jack up our rates just to make a good commission.
Choosing the right solar contractor makes a big difference. We're honest, upfront, and very different (in a good way) than other solar companies in our local area. You can always reach us by phone, text, or email, so contact us now to set up a phone or online consultation!