Solar service & maintenance should be done regularly to ensure maximum efficiency and a long functional life.
Investing in solar panels that have amazing benefits for your Melbourne, Florida residential or commercial building is a wise decision. Even better is working with a company that will be there for you in the years ahead when you need solar service & maintenance. At 3 Guys Solar, LCC, we recognize that solar energy systems are fairly low maintenance in nature, but they do still need some attention if you are to enjoy their full functional lifespan and have them operate at full efficiency.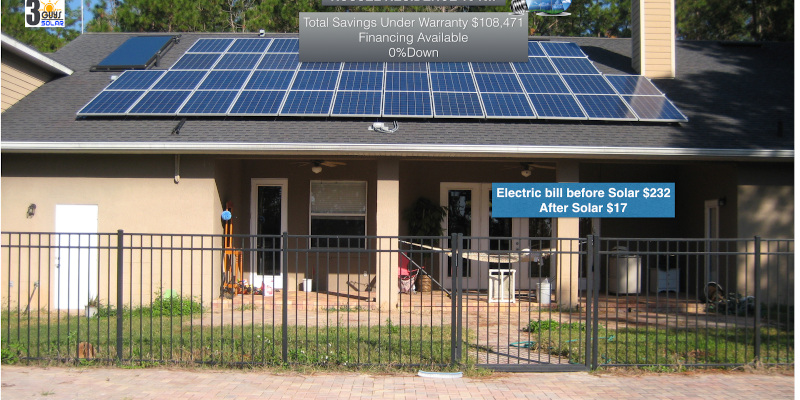 We recommend having a monitoring system in place that alerts you if there is a drop in efficiency. You'll know to reach out to us for solar service & maintenance in advance of getting a high electric bill. We can also come out after severe weather or any time you suspect you have one or more damaged solar panels.
We also recommend regular visits so your solar panels can be cleaned and any malfunctioning components resolved. We can address any questions you might have, such as what savings could be experienced by expanding your current solar panel setup. Feel free to ask us about upgrades, such as battery storage, if desired.
Reach out to us today if it has been several months since you've scheduled solar service & maintenance. Once we check out your system, we can advise you regarding the recommended frequency for having us come to your property to maintain and service your solar panels and other components of the system.
---
At 3 Guys Solar, LLC, we offer solar service & maintenance for customers from Central Florida, including Orlando, Apopka, Kissimmee, Melbourne, and Brevard County.
Similar Services We Offer: