Our free home energy audit gives you the information you need to decide if solar panels make sense for your home.
Nobody should expect you to make any kind of financial investment without having at least a ballpark figure for what your return and benefits would be. At least that is the way we see it here at 3 Guys Solar, LLC. Because of that, we wouldn't expect you to invest in a solar power system for your Melbourne, Florida home without knowing what your energy savings could be. That is why we offer free home energy audits, which also act as consultations, so you can learn what is involved in solar panel installation and what to expect in terms of energy savings.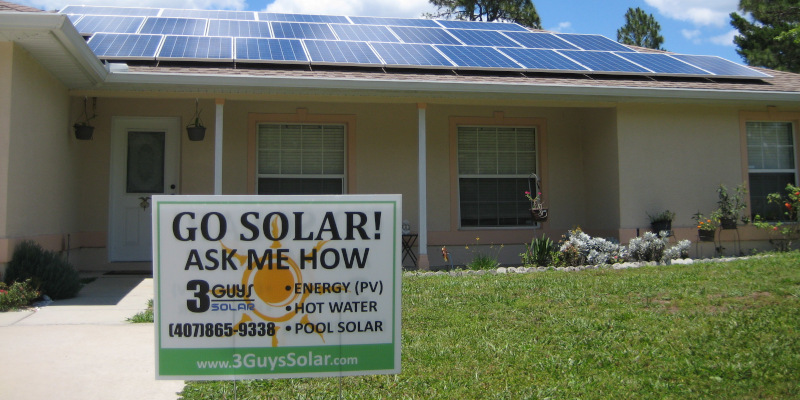 Our free home energy audits are important, since no two homes are the same, and neither are families. Your power demands could be quite a bit different from your neighbors', even if your homes seem identical. We'll also tailor your solar energy system based on how much you'd like to reduce your electric bill and your budget for the project. Keep in mind that we can discuss options for paying for your system, including determining if your home qualifies for PACE funding and going over our zero-down, low-interest financing plan.
During your free home energy audit, we will go over different types of solar panels, the advantages of having battery storage, and any questions you might have. We want you to be completely comfortable with proceeding because you know what to expect during the installation and the energy savings you'll enjoy as a return on your investment. Contact us today to schedule an appointment.
---
At 3 Guys Solar, LLC, we offer free home energy audits for customers from Central Florida, including Orlando, Apopka, Kissimmee, Melbourne, and Brevard County.