Learn how much you could save with a free home energy audit.
Do you cringe every time the power bill comes to your Apopka, Florida home? It doesn't have to be that way! At 3 Guys Solar, LLC, we can show you what you can expect to save with solar panel installation by conducting a free home energy audit. Since no two homes or families are alike, it makes sense to have a more concrete idea of what you can expect from investing in solar energy.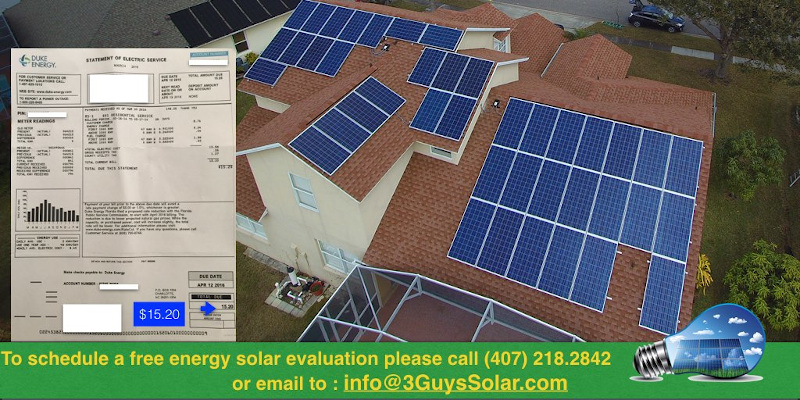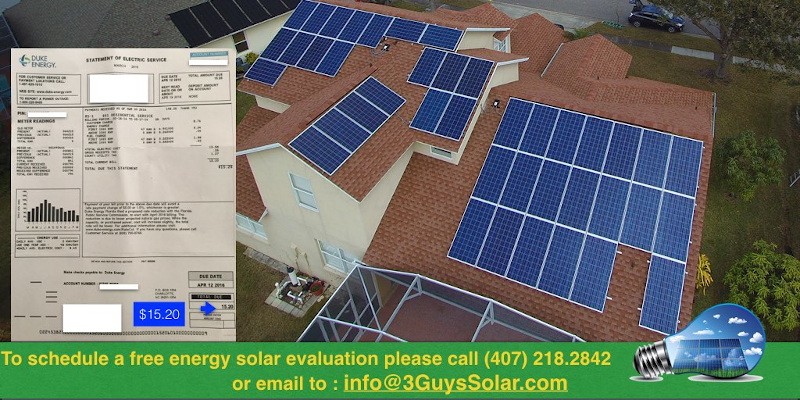 We design your solar system based on your average consumption, measure your roof to optimize the best location for solar panels, and tailor your solar system to not only eliminate your electric bill, but also allow you to comfortably utilize your home's electric needs.
Our free home energy audit is also an ideal way to learn more about what is involved in solar panel installation, including the types of solar panels, whether or not you desire battery storage, and whether you'd like to take advantage of our zero down, low interest financing plan. Depending on your address, you can take advantage of PACE funding, assisting you with one year no solar bill. We will discuss what your objectives are in terms of eliminating your electric bill.
Finally, we will walk you through the steps involved, including system design, engineering & permitting, followed by installation, a final inspection, and instructions on the use of your new solar energy system. Call us today to schedule your free home energy audit and get started on the road to enjoying decades of solar energy savings.
---
At 3 Guys Solar, LLC, we offer free home energy audits for customers from Central Florida, including Orlando, Apopka, Kissimmee, Melbourne, and Brevard County.