Our team at 3 Guys Solar, LLC can install a Tesla charging station at your property.
Tesla is a popular automotive manufacturer that's known for its innovative and luxurious line of vehicles. If you've decided to invest in a Tesla vehicle, you may also want to invest in a charging station at your home that will supply the power needed to make your new ride operate. Tesla vehicles are fully electric, so they don't need any gas to operate. Although some Tesla owners choose to charge their vehicles at public charging stations, it's much more convenient to charge your car at home when it's parked. Our team at 3 Guys Solar, LLC can install a Tesla charging station at your Brevard County, Florida property.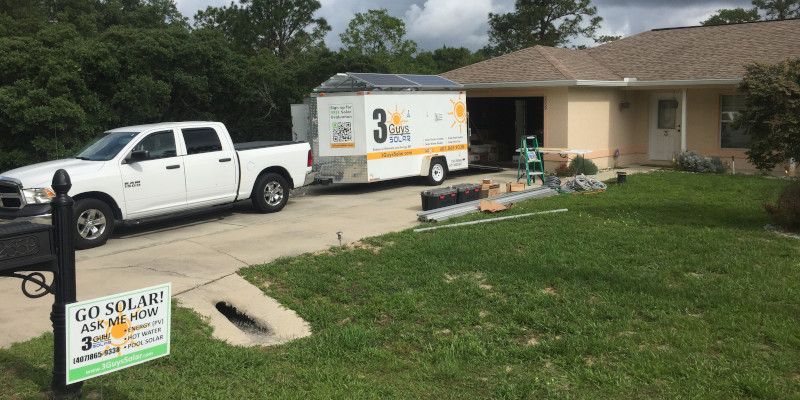 We work with both residential and commercial property owners in the area to provide this valuable service. As more and more vehicles rely on electric power to run, the need for a personal charging station has increased. If you want to offer a Tesla charging station on your commercial property, you can provide this valuable service to those who use your property. We have installed charging stations on a range of properties, including retail stores, condominium and apartment complexes, and office buildings. We can also install charging stations for personal use.
Since we specialize in solar power, we offer charging stations that rely on solar energy to minimize charging costs. As the fastest-growing independently operated solar and charging installation company in the region, we take pride in delivering high-quality systems and solutions to each of our valued clients. Contact us to request a quote for installing a Tesla charging station at your property today.
---
At 3 Guys Solar, LLC, we offer Tesla charging stations for customers from Central Florida, including Orlando, Apopka, Kissimmee, Melbourne, and Brevard County.