You won't regret reaching out to our residential solar contractors.
If you are looking for a full-service residential solar contractor that offers a variety of solar solutions and services, coming to us at 3 Guys Solar, LLC is a great idea. We are the complete solar power solution as we do installation, repairs, and maintenance. We even go so far as to install Tesla products, including the Tesla Powerwall. Being able to harness the power of our Melbourne, Florida sunshine is a thrilling experience, and you'll enjoy that feeling every time you open your electricity bill and see it is a fraction of what it used to be. In fact, with a system that transfers any overage of energy produced back to the power company, they might just be paying YOU!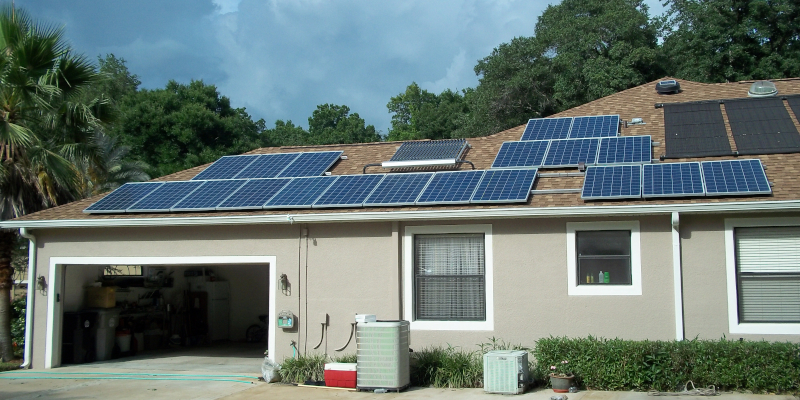 There are few home improvements that pay for themselves as readily as a home solar energy system. With a free home energy audit, we can let you know what you can expect so you can make an informed decision about which type of solar panels to go with and whether or not you would like solar power storage. We have a variety of solar panels to choose from, which enables us to work with most budgets. In addition, we have a no down payment, balance due in 90 days option.
We have a simple system that our experience as a residential solar contractor has proven to be the most successful. We start with an in-person or online consultation so we can answer your questions and go over the basics of how solar energy works and what to expect. We provide you with a workbook so that you can be confident that you understand the process. If you are interested in continuing, we follow that with an on-site visit so we can assess whether your home is a good candidate for solar power, including doing a roof inspection and checking the electrical panel. If all is a go, we move into system design, engineering & permitting. When this process is complete, we schedule installation, which usually takes us 2 days of work. When everything is done and the final inspection is positive, it is time for you to enjoy your new system and begin saving. If you would like to know more about us as a residential solar contractor, don't hesitate to reach out to us.
---
At 3 Guys Solar, LLC, our residential solar contractors serve customers from Central Florida, including Orlando, Apopka, Kissimmee, Melbourne, and Brevard County.