Here at 3 Guys Solar, LLC, we have been working in the solar industry for over a decade, and we want to help as many businesses as possible take advantage of this renewable energy resource. We work extensively with both utility projects and commercial property owners to increase their buildings' appraised value and minimize electrical expenses, and we can do the same for you. If you are looking for ways to make your commercial property less expensive to operate, we encourage you to reach out to us to get an expert commercial solar contractor on the job.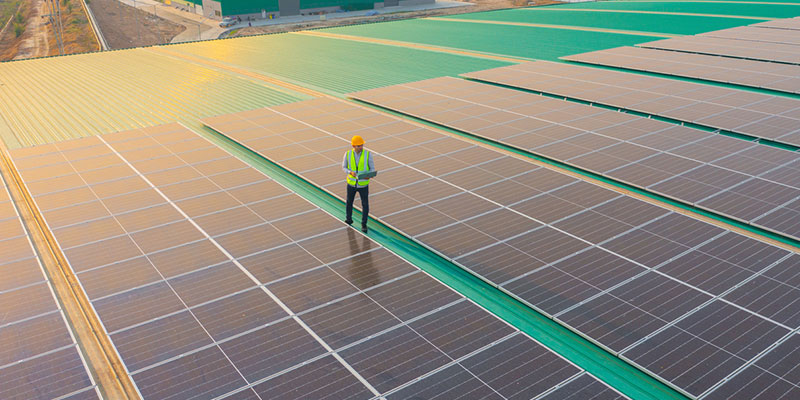 Below, we'll go over some of the benefits of adding solar panels to your business. If you want to reap these benefits for your commercial property, just give us a call to get started.
Reduced Operating Costs – One reason to call a commercial solar contractor is that solar panels can significantly reduce your monthly operating costs. According to surveys, companies that added solar panels to their commercial properties were able to reduce their energy bills by about 75% on average.
Purchasing Reimbursement – The Inflation Reduction Act Has added additional tax credits that go as high as 70%, but 30 to 50% will be more common. The new rules will allow a 3-year back recovery of taxes paid as well as a 20 -year carry forward and the ability to sell the credits as well. The tax code will continue to allow accelerated depreciation into one year. There are also grant programs worth up to 50%. *NOTE: THIS IS NOT TAX ADVICE, ONLY EDUCATIONAL. PLEASE SEEK OUT COUNSEL BEFORE ACTING.
Emergency Preparedness – Another benefit of adding solar panels and batteries to your commercial property is increased energy independence. In other words, because your building will be able to generate and store its own electricity, you won't have to worry about power outages as much. We encourage all business owners here in Orlando, Florida to reach out to a commercial solar contractor in order to prepare their property to weather the next hurricane.
Sustainability – Lastly, adding solar panels to your commercial property is a great way to show your commitment to sustainability. Using renewable energy and reducing your consumption of fossil fuels as much as possible will help fight climate change and preserve the environment, and your customers are sure to appreciate these efforts. We encourage you to reach out to a commercial solar contractor to learn more about how to get started.