After coming to your home and helping you get started on saving money with new solar panels, we will not leave you hanging. We won't let you worry about cleaning them yourself or fixing them yourself. Along with installation services, we also offer solar service & maintenance. Our solar service & maintenance includes:
Cleaning your solar panels from dirt, debris, and other environmental factors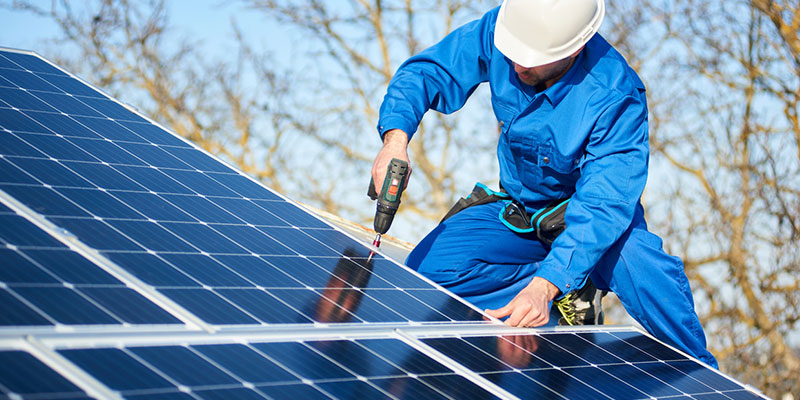 Repairing them from any damage
Cleaning malfunctioning panels
Maintaining a monitoring system that can notify you if there is anything that needs maintenance
We do our best to make sure these issues are resolved as soon as possible. It is also important not to try to clean your solar panels yourself. You could possibly cause permanent damage to them if you try to do it yourself. So, in the end, you would just worsen the problem already there.
Solar panels add value to your home. Making sure they are kept clean and working properly helps you make sure you keep that added value to your home. Along with solar service & maintenance, we can also monitor and check how much energy is being produced and how much it provides for you, so you can see how much it saves you. Making the investment of installing solar panels not only helps you save money on electric bills, but in the future if you ever want to sell, it increases your home's value. Solar service & maintenance are important to help you save money.