We are a one-stop solar panel company that is committed to helping you!
Solar power is becoming increasingly popular, particularly in sunny areas like Orlando, Florida. Because there is plentiful sunshine here, it is a great location for solar panels to assist in powering residential and commercial properties. If you have been looking for help from a qualified, licensed, bonded and insured solar panel company, we at 3 Guys Solar, LLC are here to assist you.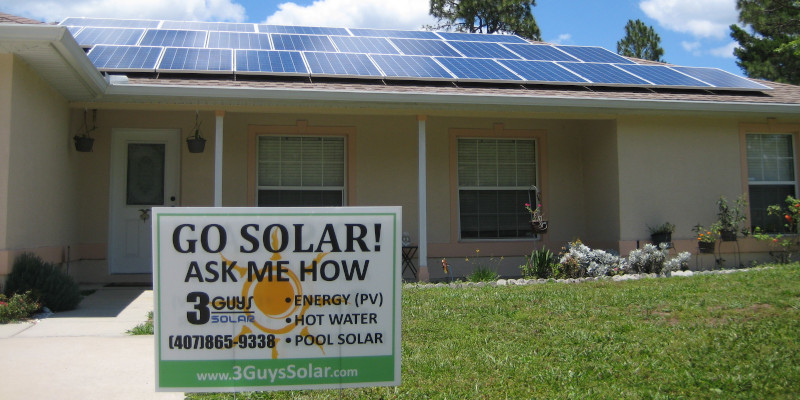 Our solar panel company is one you can trust. With a great reputation for excellence along with an A+ rating from the Better Business Bureau, we are confident that we can provide you with all the solar information, care and services that you require. We can help with everything from installation to repairs and maintenance along with everything in between. Because of our skills and versatility, many people enjoy working with us for all their solar needs.
We are committed to helping you save money at our solar panel company, which is why we provide different types of solar panel services along with monitoring systems, solar batteries and even free home energy audits. By ensuring that your solar power use is as efficient as possible, we are able to help you save even more.
If you have been looking for a solar panel company in the Orlando area that can provide you with solar panels and related services, we are here for you. We have more than 50 years of combined experience on our team and would love to utilize that experience to benefit you. For more information about our variety of services, please contact us today.
---
At 3 Guys Solar, LLC, our solar panel company serves customers from Central Florida, including Orlando, Apopka, Kissimmee, Melbourne, and Brevard County.