For the best solar services, go with a local solar company.
You want to make sure you're working with the best professional solar company around when you're looking to install or maintain the solar panels on your Orlando, Florida residential or commercial property. After all, the best company will provide you with the best services. When it comes to finding the best solar company around, you'll want to make sure you stay local for a few reasons.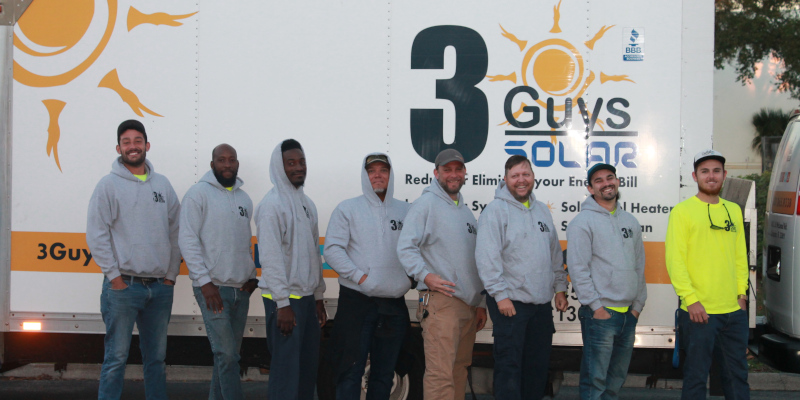 One reason local solar companies are better than nationwide ones is because they work with better materials. Here at 3 Guys Solar, LLC, we can find the best brands for the job. We want to make sure that any installations and repairs made on your residential or commercial building are high quality, which we ensure by employing qualified professionals and going with the best materials we can find.
The best local solar companies also do repairs in addition to installations. Nationwide companies aren't always willing to give repairs the time and attention they deserve, but local solar companies can do both installation and repair jobs for your solar panels. Like all pieces of equipment, solar panels require maintenance as time goes by, so make sure to work with someone who will be able to address the issues that pop up with your panels.
When looking at local solar companies, it's also important to look at their reputation. We've done hundreds of solar jobs and love helping our customers save money on their energy bills with their solar panels, so reach out to us today with all of your solar needs.