We are a full-service commercial solar contractor.
When most people think about solar power, the first thing that comes to mind is solar panels on the roof of a home. What you might not realize is that even businesses are jumping in on the opportunity to reduce costs, which is wise if you want to increase your company's profits. At 3 Guys Solar, LLC, we are an experienced commercial solar contractor serving the Brevard County, Florida area. We can properly design a solar system for your company based on the available space for solar panels, how much of your power bill you wish to eliminate, and what your budget is for the project.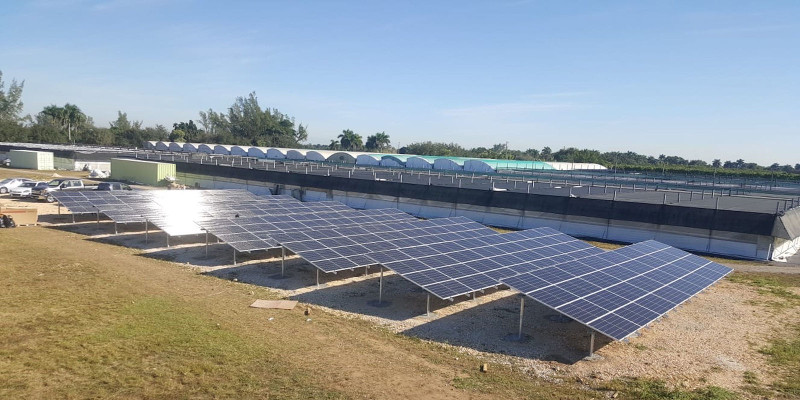 We are so experienced with commercial solar installation that we will guide you on receiving all the credits for a business going solar, such as tax credits and USDA grants. We have worked with a variety of business owners who had up to 75% of their solar paid for.
Another reason to call us as a preferred commercial solar contractor is because we can also incorporate solar energy storage into your system that you can draw on during a power outage. Whether you wish to have a backup for just your emergency lighting for safety sake or would like to remain operational during an outage when everyone else's business is at a dead stop, we can discuss the setup that will accomplish your objective.
As a full-service commercial solar contractor, we also service solar systems. We offer cleaning, repair, and maintenance service to protect your investment and ensure you are enjoying maximum efficiency. A unique aspect of our business is that we are also a Certified Tesla Installer, so if you are thinking about the Tesla Powerwall to store energy for when you need it, don't hesitate to ask us about those products. If you have any questions about our solar solutions, give us a call today.
---
At 3 Guys Solar, LLC, our commercial solar contractors serve customers from Central Florida, including Orlando, Apopka, Kissimmee, Melbourne, and Brevard County.