The Enphase Encharge solar battery can help you achieve a more energy efficient residential or commercial property.
Solar energy can make a big difference for residential and commercial properties as it provides impressive cost savings and allows people to reduce their carbon footprint. With this in mind, it's no surprise that more and more people in Orlando, Florida have taken advantage of this renewable energy source and its benefits by installing solar panels. After all, Florida isn't called the sunshine state for nothing. Still, that doesn't mean every day is sunny. When the clouds block the sunlight or when it's nighttime and you need to use your appliances, there's a way that you can continue using solar energy—installing a reliable solar battery.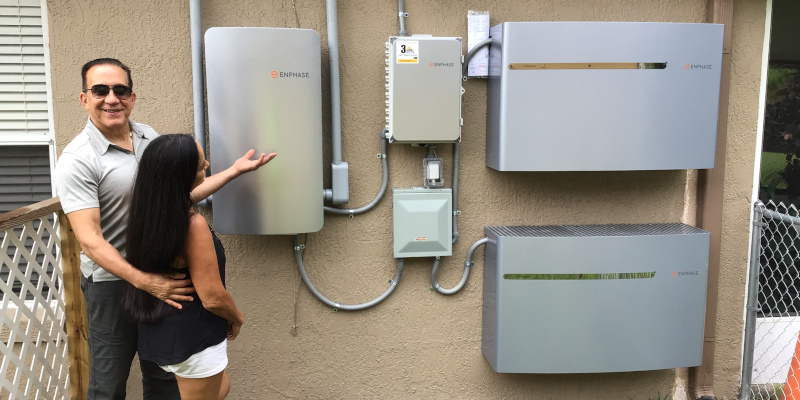 At 3 Guys Solar, LLC, the Enphase Encharge solar battery is an option we provide because it allows you to increase your energy efficiency and cost savings. During the day, your panels generate energy that you may not even be using. Rather than waste it, the Enphase Encharge battery stores this energy so you can use it later. As a result, you won't have to rely on the grid when there's no sunlight available because you'll have access to your own stored energy. This allows you to save a lot of money and reduce your reliance on fossil fuels (since the power sector relies heavily on coal and natural gas).
If you're not sure whether the Enphase Encharge battery is right for your residential or commercial property, we encourage you to reach out to us. We would be happy to discuss your needs and go over the Enphase Encharge battery in more detail.
---
At 3 Guys Solar, LLC, we offer Enphase Encharge products for customers from Central Florida, including Orlando, Apopka, Kissimmee, Melbourne, and Brevard County.